UCF College of Medicine issued the following announcement on Jan. 28.
Kayla Combs stands at the head of the Anatomy Lab table surrounded by medical students examining their patient's musculoskeletal system. "If you pull on this tendon here, it will cause the fingers to move," Combs demonstrates.
But the teacher isn't a med school faculty member. She's a doctoral candidate in UCF's physical therapy program participating in an interdisciplinary session designed to better educate future doctors on human anatomy. She is one of three PT graduate students serving as teaching assistants during this year's Anatomy Lab module.
"It's a win-win situation," says Dr. Daniel Topping, who directs the College of Medicine's Anatomy Lab and began the physical-therapists-as-educators program. "Physical therapy students get more intensive anatomy training than our medical students because their profession is very anatomy dependent. They are so knowledgeable and great with the med students that it's just like having another faculty member. It was an experiment that I think is going really well."
The College of Medicine's Anatomy Lab module is unique nationally. Cadavers are considered a student's first patient. First-year medical students don't just memorize organs and body systems – they become forensic detectives trying to determine their patient's cause of death. PT students provide additional expertise, Dr. Topping said, because they have spent seven months studying in a cadaver lab compared with 17 weeks for med students.
Original source can be found here.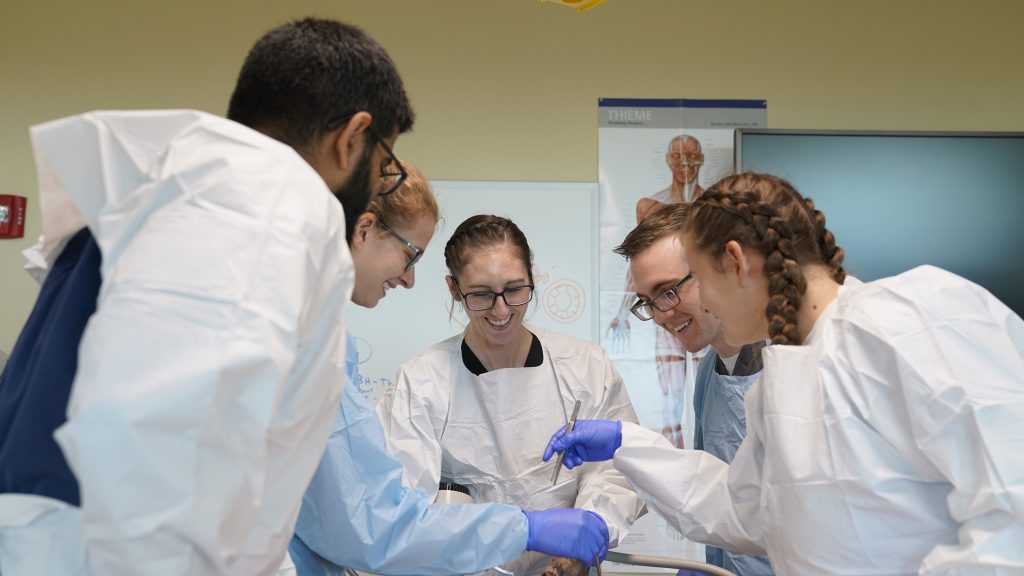 Source: UCF College of Medicine