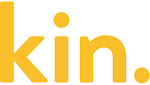 Real estate listings on this site are sponsored by Kin, an independent insurance agency. Visit kin.com to learn more and get a quote.
According to BlockShopper.com, the following residential sales were reported for the week of July 1-7, 2018. The median sale price was $150,150 and the median property tax bill was $1,173.50 for the previous twelve months.
6204 Lee Lane Drive$135,300Property Tax (2015): $1,788.72Effective Property Tax Rate: 1.32%Buyer: U.S. Bank National Association and Rmac Trust Series 2016 CttSeller: Aguilar Arturo Orange County and Main Street Asset Solutions Inc.
1313 Nevada Ave.$165,000Property Tax (2015): $557.50Effective Property Tax Rate: 0.34%Buyer: Maria Yeni Luna DuranSeller: Desilu Gonzalez and Desilu and Alex Barbosa